Learn how to get into the business, help your community, become a registered patient, learn about the plant, and have fun! Below are our events for free, join us!
Sign up for our newsletter for the latest news, events, and initiatives!
Education, Events, + fun on all things cannabis
Higher Education Class -
Every 4th Wednesday of the Month:
Due Diligence
6pm-7pm
Wed, 10/23
Every 4th Wednesday we'll feature a different aspects of cannabis culture, trends, and science! We will cover topics such as COOKING WITH CANNABIS, CANNABIS TERPENES, ENDOCANNABINOID SYSTEM, + HORTICULTURE.
Free for all to attend
Cannabis in the Community -
The first Wednesday of each month:
6pm-7:45PM
Wed, 10/2
Free for all to attend
NJ MMP Patient Orientation Class -
Every 2nd Wednesday of the Month:
6pm-7pm
Wed, 10/9
Learn basics of cannabis, qualifying conditions, delivery and consumption methods, dosing, demonstrations, and how to register as a medicinal patient.
Free for all to attend
NIA Sponsored Cleanups in the City of Trenton
Working and laughing keeping Trenton's glory alive and well. Even in her alleyways.
Trenton Easter Food Drive + Give Back
450+ Hot Meals, 400 salads, 200 soups, 100 cookies, and 400 apples for Senior Income-Assisted homes in each ward of Trenton.
This was our second quarterly food drive. We partnered with local restaurants 1911 Smokehouse and Big Easy, and Farmer's Against Hunger to make healthy cooked meals for income-assisted senior homes in the city.
Trenton Cares Bowling Night
Helping raise money and awareness for a back-to-school drive, Children's Futures and Trenton Cares hosted a bowling night. All proceeds went to the drive.
Doctors, nurses, patients, opioid addicts, lobbyists, pharmacists, and journalists discuss how cannabis addresses misinformation in the Trenton community.
This is a free monthly meeting held at the Trenton Library the first Wednesday of each month.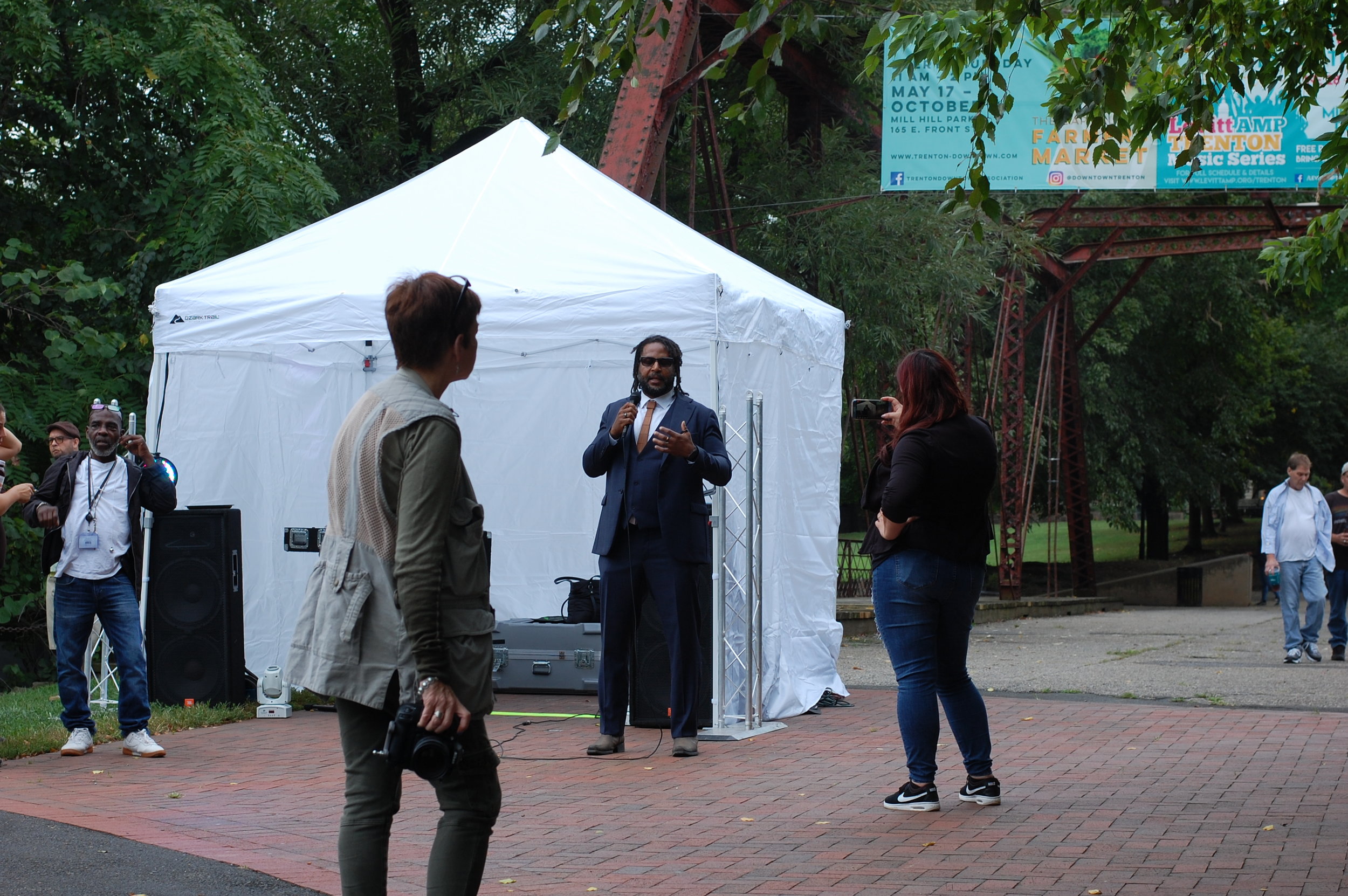 Guy Rocourt sharing cannabis wisdom.
Guy Rocourt is a founder and CPO of Papa & Barkley, and is President of Black Diamond Vapes, one of California's first vape cartridge companies. He also cofounded NEOS, building one of Denver's first light hydrocarbon extraction facilities. He is also the head of our Board of Advisors #blessed.
Matt Kutch, Woah Flow CEO, speaking on Trenton and his family's 70 year history in the city that makes.
Photograph credit CannaGather. We were the main sponsor for the first New Jersey CannaGather this past June, and instrumental to bringing CannaGather to Trenton in October.